Turkish Language Center located in Izmir and Istanbul offers you the opportunity to develop or improve your Turkish language skills – at the same time you can explore the turkish culture.
Learn Turkish in Turkey
Izmir on the Turkish Aegean coast or the metropolis Istanbul – it´s up to you ! But doesn´s metter for wich location you will decide – it will be amazing!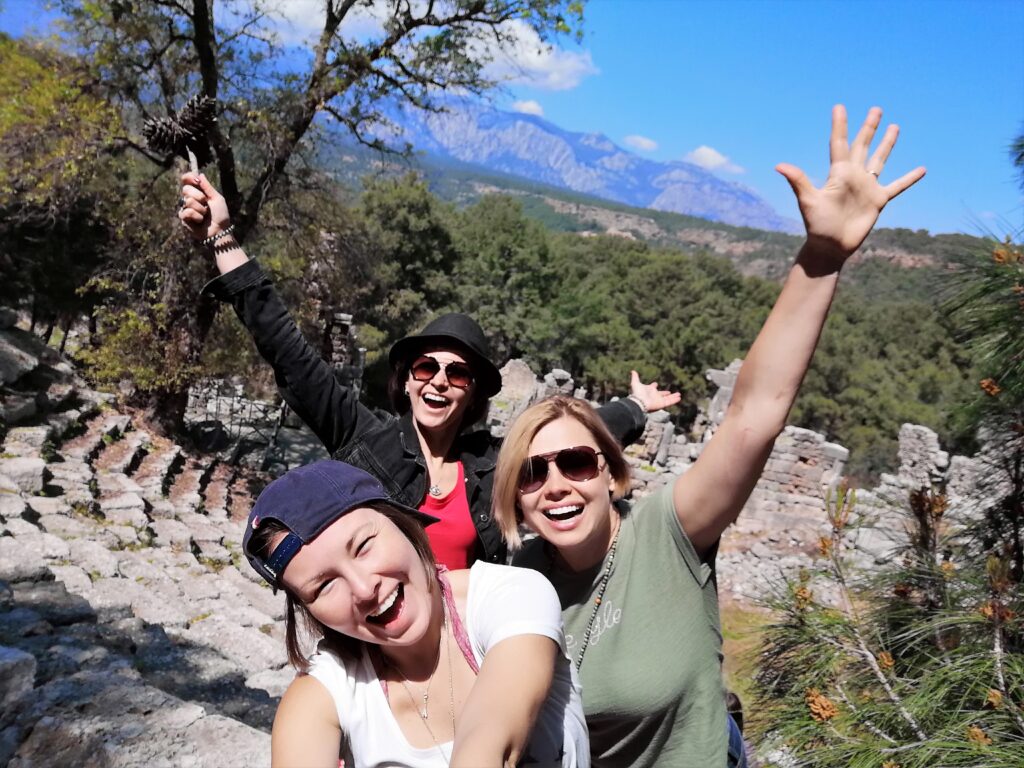 Learn Turkish in Izmir & Istanbul
We welcome students from all over the world !!! We guarantee you quality, care and service throughout your courses and your stay in Turkey. In Turkish Language Center you will find language courses for all levels: from beginner, intermediate to advanced level. Our classes are conducted by well-trained teachers. All our teachers are Turkish native speakers and have  an university degree. Teachers are choosen not only for their knowledge and experience but also for their ability to connect with students as individuals. Teachers are assisted to be as creative as they can in making the language learning experience exciting and fun for you. Participants at the group courses appreciate the international atmosphere at schools in Izmir, Istanbul and Antalya and the friendly and competent staff. In addition to the Turkish lessons we also provide accommodation in private Apartments. We also offer you a pick-up service from the airport for additional charge.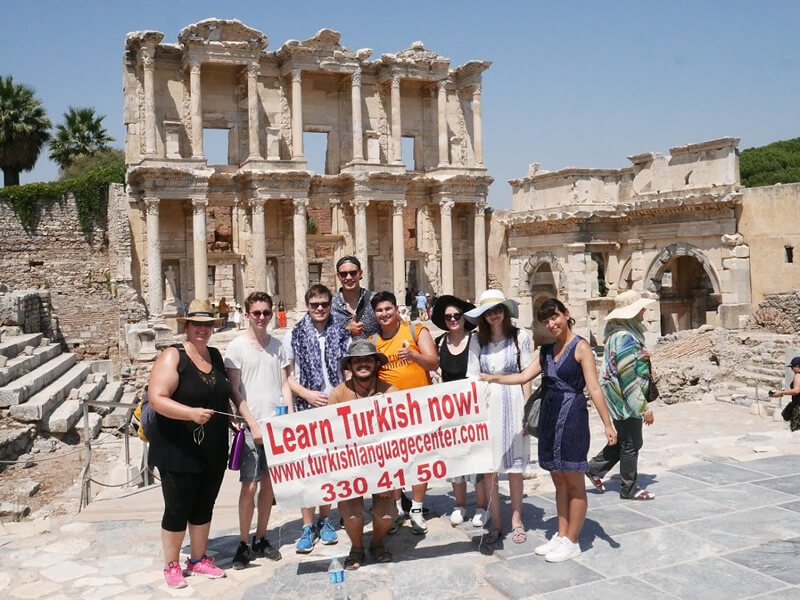 Learn Turkish Online
Effective, in the comfort of your own home with the real native speaking teachers! You always have a choice: between small groups not more then 6 students in an virtual room or individual one-to-one lessons or intensive courses for professional needs. Our online language courses are suitable for everyone!
Benefits of our online courses
Our virtual classroom is based on easy-to-use Zoom technology, even on tablet or smartphones. 100% real native speaking Turkish teachers, 100% live. No robots, no multiple choice questions or monoton learning. Upon completion of the language course you will receive the Turkish Language Center certificate. Tailor-made and effective One to One Course.
Learning content can be discussed individually and adapted on a daily basis.