Welcome to Online Learning with Turkish Language Center!
If you want to learn Turkish from at your own home,office or school then this option will be perfect for you.
You will enjoy entertaining and  exciting lessons  Let Turkish Language Center take you into the digital world of turkish learning  virtual.
You'll soon see: Learning online with Turkish Language Center is more than just monoton vocabulary and studying grammar.
Your online language course will be made lively and communicative and interactive by real experienced turkish teacher .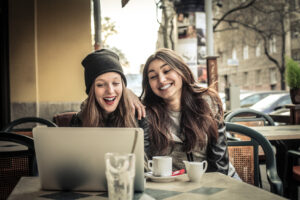 Standard Online Group 
small group with 3 to max. 5 Learner
Age
Minimum 16 years
Course days
 Monday – Friday
Course morning "Günaydin"
Between 9:00 – 11:30 (CET )
Lessons per course
3 Lessons per day
Course duration
From 1 Week to 3 Weeks.
Lessons per week 
 15 lesson per Week
Levels
Beginner, Elemantary, Intermediate,  Advanced
Starting  dates 2022/23

5. December 2022
9. Januar 2023
13  March 2023
2. May 2023
13. August 2023
4. September 2023
6. November 2023
4.December 2023